We can save you the mess and expensive of bathroom remodelling!
Step-by-step photos of an installation
(Photo below is a tub with a bathtub liner- using our extra-wide step)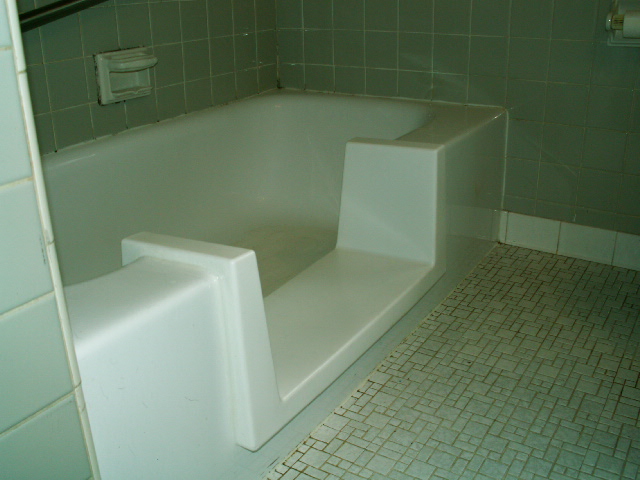 1) Before - High step height required to use the in tub shower.
Difficult for many Seniors or those with restricted mobility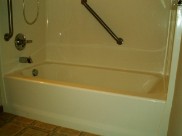 3) Cut - Next we add support to sides and bottom for the step installation. Yes you can "step" on it.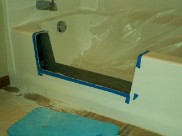 2) Prepared - Your existing tub is marked and ready for cutting.
We cut fiberglass, steel, and even tubs with a tub liner.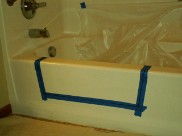 4) After - A lower and safer step height.
Our clients love them... and how we clean-up!