We help reduce falls and provide greater independence for those with limited mobility issues
A lower step is a safer step
We can cut the side of you existing tub and install our patented product, turning your tub into a low step-in shower, for thousands of dollars less than installing a shower unit... in about four hours!
An optional door-cover is available to convert your walk-in tub back into a fully functional bathtub in just a few seconds. Now you can have the safety and convenience of a walk-in tub... and the ability to take a bath when desired.
We offer a solution
Consider these benefits of our low step tub shower conversion...
Improved bathroom safety
Affordable - MANY THOUSANDS less than installing a shower unit or a walk in tub
Provides greater independence
We can install in most Fiberglass, Steel, Cast Iron and even tubs with a tub-liner
Four hour install and next day use
Our installers were trained at the factory and are insured
Proudly made in USA
No mess - we don't disturb your existing walls, tile, plumbing or floors
Makes a shower chair or shower bench easier and safer to use
Available in both white and granite color
Makes in-home care safer for both the home owner and care giver
For any home - Single Family, Condo, Apartment, Mobile or Modular
Optional removable cover (visit our "about us" tab for photo)
Protect home resale - at a future date our step can be removed and a bathtub liner can be installed to fully restore the tub if desired
We offer an optional door-cover to restore full use of you bathtub. This lightweight cover can be stored when not in use.
We're located in SE Michigan
Call us today for a free in-home evaluation and a no pressure estimate
Evening and week-end appointments are available for your convenience
Business Hours:
Monday thru Saturday 8am - 9pm
Sunday 10am - 6pm
For you... a parent... or someone you care for!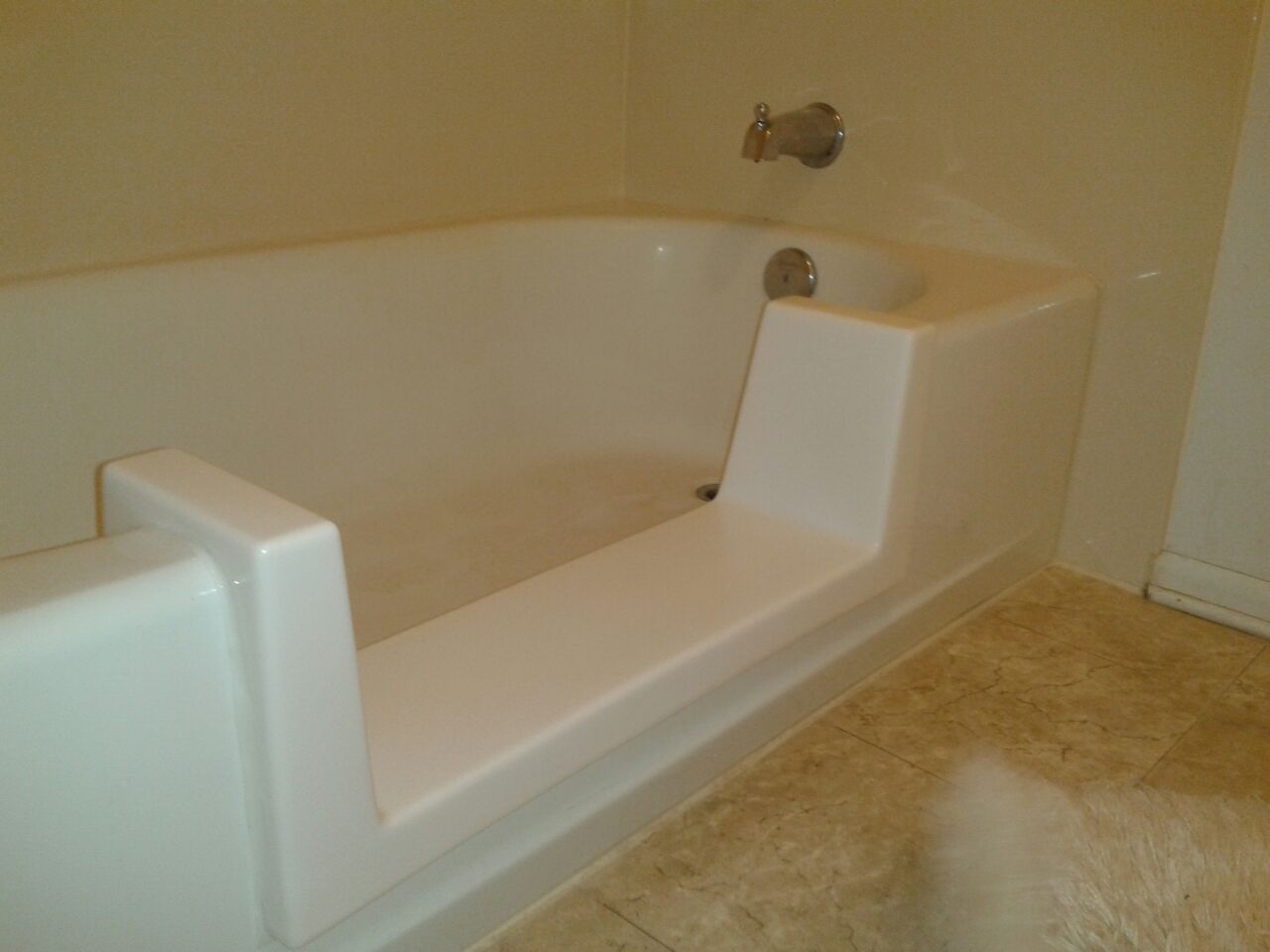 From tub to shower... in just 4 hours!
Customer Focused - We have installed steps the same day ordered to meet our client's needs
We specialize in tub shower conversions, we most likely have modified a tub like yours
We always keep plenty of inventory on hand so we can do your installation quickly
Our goal is you safety, so call us to discuss your needs and to schedule a free estimate
Avoid the expense and stress of moving a loved one. Research finds 96% of adults want to remain in their homes
Your Most Affordable Option
Our installation is approximately 10% of the typical bathroom remodeling cost!
Click on the "Picture Gallery" tab (at top of website) to view more photos